Genetic Improvement of Software .com
Welcome to the community website on Genetic Improvement (GI).
GI focuses on the repair and optimisation of software using computational search and evolutionary processes, often outperforming human developers at these tasks. (read more)
We as a community run a workshop and frequent events year-round, feel free to meet us to discuss the future of software engineering!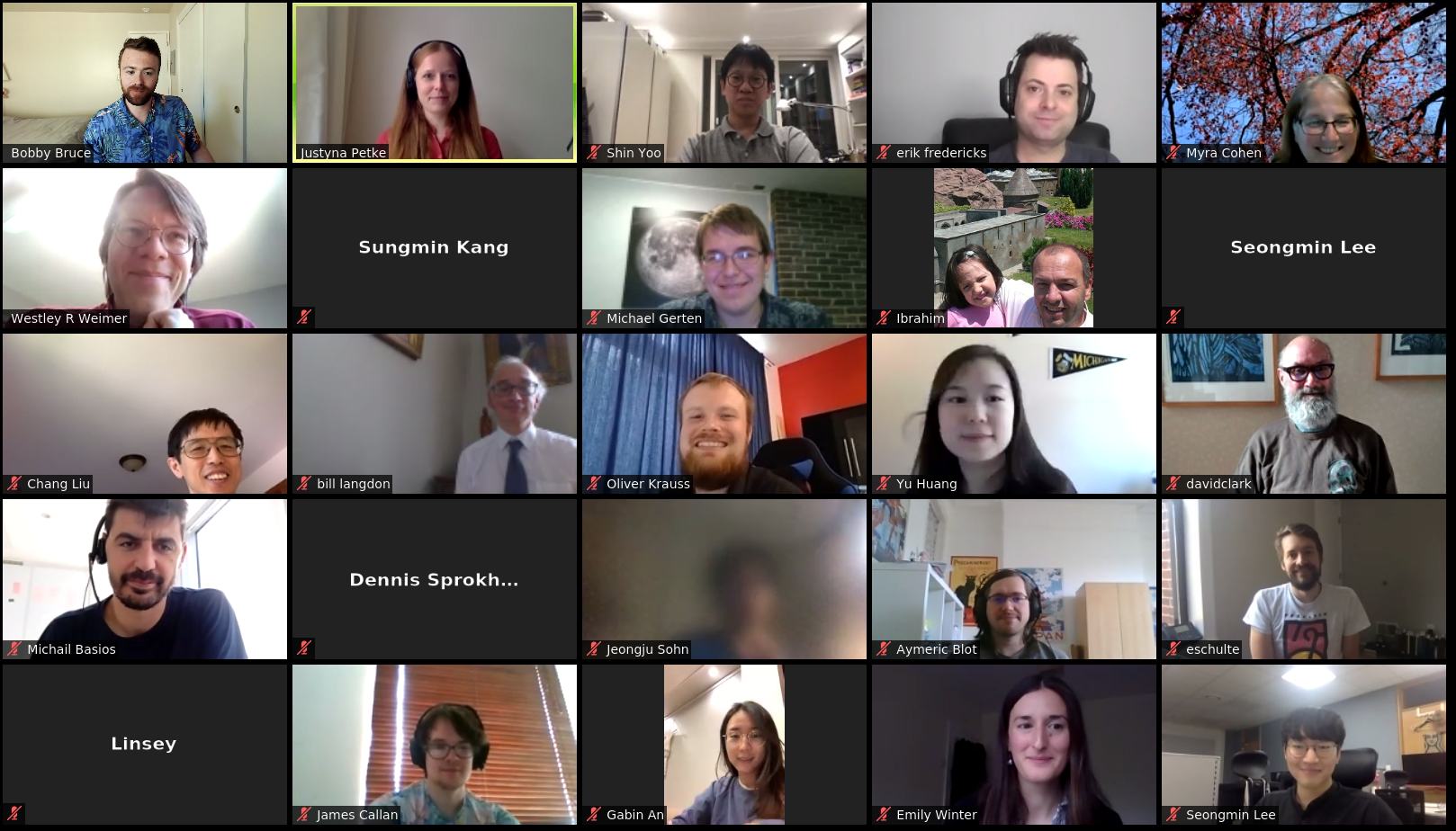 News
NEW

The GI workshop schedule is out!
The GI workshop deadline has been extended to January, 19th, AoE.
We are happy to announce that the 10th edition of the International Workshop on Genetic Improvement will take place at ICSE 2021.
There was a GI tutorial at ASE 2020.
There was a tutorial on Genetic Improvement at PPSN 2020. Slides can be obtained here.
Due to ICSE going virtual, the 8th GI workshop was held online on July 3rd 2020. All talks, including Prof. Mark Harman's keynote are available on the GI@ICSE workshop page.
The 9th International Workshop on Genetic Improvement took place at GECCO 2020.
There was a special session on Genetic Improvement at WCCI 2020.
The 62nd CREST Open Workshop on Program Repair and Genetic Improvement took place on 20-21st January 2020.
Version 2 of the Genetic Improvement in No time (Gin) tool has been released. It is available at https://github.com/gintool/gin. It provides the ability to handle multi-class projects, gradle and maven build tools, built-in profiler and sampling utilities, test case generation, and a load of new edit operators.
Version 2, alpha release, of the PYGGI Python General Framework for Genetic Improvement has been released. It is available at https://github.com/coinse/pyggi/releases. This release now supports XML.